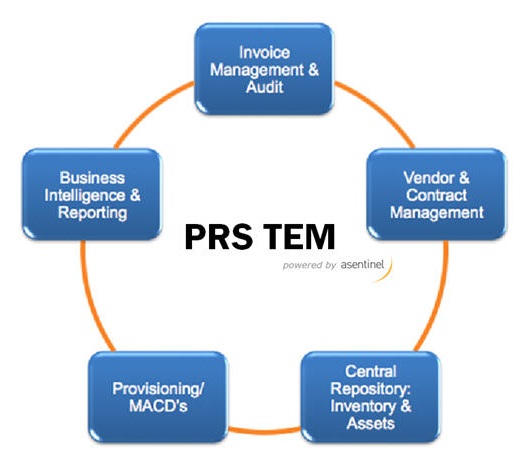 PRS automates the TEM lifecycle
Our software solution, powered by Asentinel 8.0, is deployed as a secure SaaS solution and is based on a singular relational database with each client having a dedicated instance. We are SAS 70 – Type II compliant and Safe Harbor certified. Each instance is uniquely configured to the client's respective needs, carriers, services, accounting systems, workflow, etc.
PRS TEM centralizes inventory
Our software solution serves as the central repository for all wireline, wireless, data and equipment assets. Not only will you be able to audit against inventory, contracts and business rules, but you'll also be empowered by real-time business intelligence and analytics.