According to a Forrester report, in smaller companies, the value proposition of a TEM solution is based on labor cost savings and greater efficiency through automation. For larger enterprises, the value comes from a centralized management approach for telecom inventory control and procurement, contract compliance, budget and spending tracking and invoice processing.
TEM Program Savings Over Time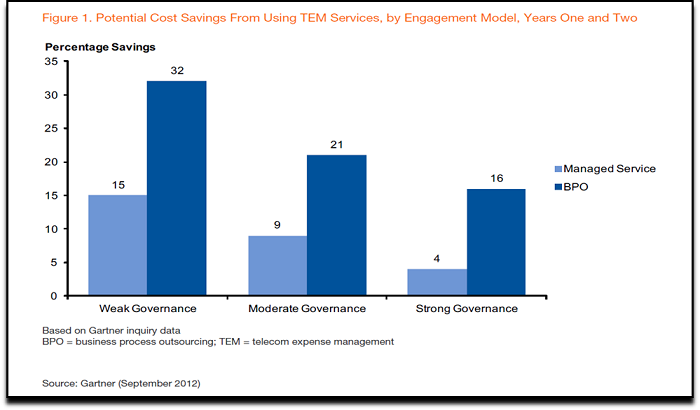 The consensus of all leading industry research organizations is clear: savings from Telecommunications Expense Management solutions, regardless of the degree to which outsourced and existing internal governance in this area, are both significant and sustainable.